2007 Thanksgiving
2006 Thanksgiving

Welcome to the Destiny Foundation! We have a mission to help people in need. Please feel free to check out our site and learn more about what we do.
The Destiny Foundation Presents

A FIFTH ANNUAL CHARITY EVENT
November 25, 2010
10:00 AM- 1:00 PM
"Thanksgiving Dinner"
At the Stuart Thomas Manor Catering Hall
2143 Boundary Avenue, Farmingdale, NY 11735
(516) 845-1151
Come join us for Dinner and Entertainment for FREE!!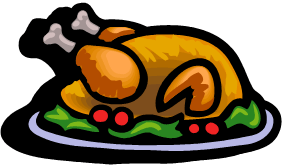 There will be...
· Full Catered Thanksgiving Dinner and Delicious Desserts
· DJ and MC for Dancing and Entertainment
· Magician for the Kids
· Clown and Balloons
· Bouncers for the Kids to Jump In
· Free Raffle with Fantastic Giveaways
· And so much more!!!

Transportation will be provided to and from the hall if needed.
Reserve your seats today!!

Call Mark Arenella at 516-779-5291 or Tom Sirianni at 516-314-1343
You also can call our Office at 516-798-3000 or fax your information and the number of people who will be attending to 516.798.8300
If you or your organization has people in need that would like to attend the event you can sign up on our homepage by clicking on Attend Event (RSVP) or clicking here. We look foward to helping any organization or person that needs a place to go for Thanksgiving.
This year we will have our Thanksgiving feast at Stuart Thomas Manor from 10:00am-1:00pm November the 25th
Stuart Thomas Manor Is located at:

2143 Boundary Avenue
Farmingdale, NY 11735
If you would like to donate something such as food or any other household goods for the event, you can drop it off at the Stuart Thomas Manor. Please call Thomas Soluri at 516-845-1151 for more information.